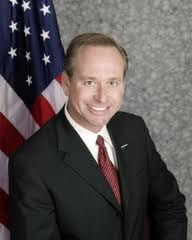 Tom Plotts, President/CEO
West Coast Consulting Group, Inc.
I would like to thank you for visiting West Coast Consulting Group. Our mission is to provide comprehensive and integrated emergency management systems to protect lives, property and the environment through effective mitigation, preparedness, response and recovery services. Our firm provides these services to Education, Government, Commercial Business, Residential Communities, Tribal Nations, and Non-profit Organizations. Our vision seeks to promote safer and less vulnerable communities through ongoing professional development training that is compliant with state and federal regulations. These federal regulations include, but are not limited to, the Occupational Safety and Health Administration (OSHA) Code of Federal Regulations requiring employers to have an Emergency Action Plan (29 CFR 1910.38) and Fire Prevention Plan (29 CFR 1910.39). In addition, organizations receiving state and federal funding are mandated by law to have an up-to-date Emergency Operations Plan and specified training outlined in the Department of Homeland Security (DHS) National Incident Management System (NIMS) Training Program. These organizations are also required to complete training based on state regulations, such as the Standardized Emergency Management System (SEMS) in the State of California. Failure to comply with these laws may expose your organization to catastrophic liability, denial, decrease or delay of state and/or federal funding and/or denial of low-cost loans available in declared emergencies.
Our consultants are experts in the field, offering a collegial approach, with a balance of experience in police and fire services critical incident management, instruction and student/academic services, university and municipal emergency preparedness, and academic professional development. Please contact us to see how we can develop or augment your emergency management program to ensure compliance, manage risk, and increase safety.
Respectfully,

Tom Plotts, President/CEO
West Coast Consulting Group, Inc.